With AEM 6.1 out the door, we've pushed some commits to the Starter Kit repository to ensure that the apps you bootstrap with it are taking advantage of the present state of the art. What follows is a visual tour of a few of those improvements.
Native Page Transitions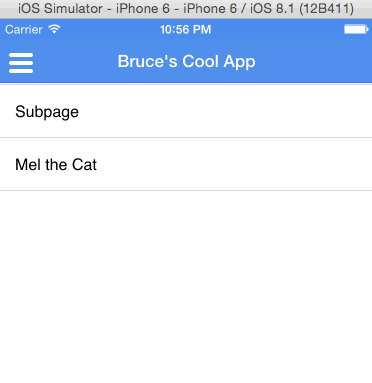 Transitions between pages play such a big role in how your app's performance is perceived, yet perfecting this animation with CSS can stump even the sharpest front-end dev. The Starter Kit now comes with the excellent Native Page Transitions plugin enabled by default, delivering buttery smooth transitions while offloading the tedious translate3d (or was it transform?) work to native hardware acceleration. Many thanks go to @eddyverbruggen for all the hard work that went into this plugin!